New Blood Art
Carefully curated artworks by outstanding emerging artists...
---
The Easter Hare
Electra Costa
---
29 x 42 cm | 10 x 15 in
---
Subject: Animals
Tags: Children, Rabbit, Ominous, Illustrative
---
Original drawing in pencil, colouring pencil and pen on paper.
"'The Easter Hare' was inspired by a found vintage family photograph of two young children having their photo taken with the Easter Bunny."
---
delivered to your door from £11.50
---
---
Children scare easily, they see things adults cannot see. Electra Costa wants to find out why. Are these spectres simply the product of young, over-active imaginations? Or have our older eyes trained themselves to ignore those things which we fear most?
It is hard to decide what might be more alarming; a giant rabbit, bear or bogeyman? Or some weirdo dressed as one? The same scene might trigger a nostalgic excitement in an adult sensibility, whilst painting a picture of perfect terror for a child less au fait with this retro aesthetic.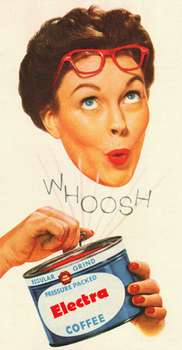 More original works by Electra Costa
£230
£105
£150
£105
£250
You may also like these
£300
£1080
£300
£380
£450