New Blood Art
Carefully curated artworks by outstanding emerging artists...
---
Rose
Tadeusz Bilecki
---
50 x 70 cm | 18 x 25 in
---
Subject: People
Tags: Lips, Women, Face
---
Original painting in acrylic on cut out paper.
"Curled, deformed paper; printed paper; corners; metal clips"
---
delivered to your door from £15.00
---
---
See artwork in-situ
Tadeusz Bilecki creates an interesting aesthetic through a applying a process of deterioration. Lively colours and carefully cut portraits are disrupted by using layers of water which crumble and corrode the painted surface. Delicate features of the models can still be seen under the diluted surfaces of paint and water. The collage of paper and the misshapen textures give the pieces a sculptural element. The thinning details of the portraits as fragile yet unabashedly colourful juxtapose the sense of temporality. These brazenly cut shapes and textures possessively strike the space they occupy. An obstinate beauty prevails throughout the layers of detriment, which give the work distinct style.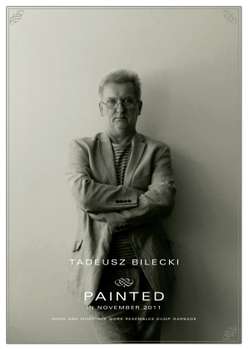 More original works by Tadeusz Bilecki
£200
£180
£200
£200
£500
£175
You may also like these
£300
£1400
£420
£300