New Blood Art
Carefully curated artworks by outstanding emerging artists...
---
Ode to Autumn (2016)
Tim Hale
---
100 x 100 cm | 37 x 37 in
---
Subject: Nature
Tags: Purple, Orange, Pattern, Layers
---
Original painting in acrylic and gesso on canvas and wood.

"It may no longer be Autumn right now but the colours stay with me. I remember the darkness of a forest with just a faint light that picked up the branches and leaves inside a wood."
---
delivered to your door from £62.50
---
---
Like all of his paintings, Tim Hale's 'Sunrise' encompasses a simplified, organic form of representation whilst offering a self-conscious aesthetic. His aim is to convey the world with equitable treatment, from the natural landscape, to objects, impersonal crowds or more intimate portraits. Not unlike fauvist ideas, the subject which is represented seems almost second to the subject of painting itself and most significantly, of colour; here in 'Sunrise', the development of warm pink and oranges break through cool blues in an uplifting and atmospheric glow of colour. The soft blue brush strokes, which appear as if in the foreground, are reminiscent of the non-mimetic expanse of Kupka's 'Nocturne', however, Hale's approach feels less structurally confined and naturalistic in its approach. The blue blemishes across the warm sunrise are more indicative of rain drops on a window pane: at once random but beautifully reflective.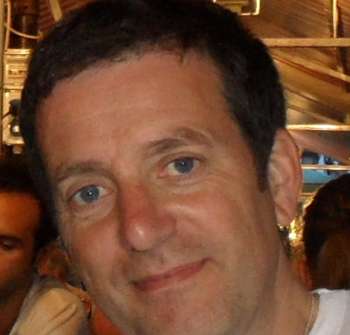 More original works by Tim Hale
£500
£500
£500
£500
£750
£500
You may also like these
£2950
£2800
£2180
£400
£1500
£355