New Blood Art
Carefully curated artworks by outstanding emerging artists...
---
Nuance
Betsy Bradley
---
40 x 41 cm | 14 x 15 in
---
Subject: Abstract
Tags: Pale, Subtle
---
Original painting in acryllic and gouache on board.
---
delivered to your door from £25.00
---
---
Betsy Bradley's work is immediate and spontaneous. Vivacious energy clearly voiced through large gestural brush strokes. Washes of colour sweep across the canvas and are made permanent in a flow of paint. Each piece envisions abstract landscapes - layers of paint play with and against each other in organic structures, each layer leaving a window to the last - a luminosity that evokes a sense of depth and a natural expression of form. The paintings become abstractions of ambiguous spaces we can be lost within.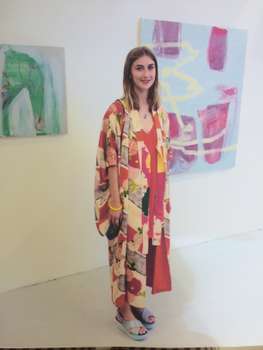 More original works by Betsy Bradley
£500
£500
£300
£600
£500
£400
You may also like these
£290
£650
£325
£225
£1800