New Blood Art
Carefully curated artworks by outstanding emerging artists...
---
---
Edina Gulyas paints beautifully, and with a sincerity that gives her work greater significance. The paint shimmers to the joyful trill of Chagall, while the scene unfolds with the panoramic simplicity of Lowry.
Budapest is a landscape heaped with meaning; she does not paint the palatial postcard architecture of the city, but the scenes of her childhood, quieter residential areas. The autobiographical context of these paintings is subtly mirrored by the intimate Selfportrait – Pregnant.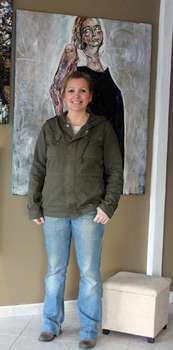 More original works by Edina Gulyas
£700
£700
£1200
You may also like these
£900
£1200
£1200
£180
£170