New Blood Art
Carefully curated artworks by outstanding emerging artists...
---
Moonshine (2016)
Amanda Houchen
---
50 x 70 cm | 18 x 25 in
---
Subject: People
Tags: Eyes Closed
---
Original painting in oil and acrylic on canvas.

"Part of a series for 'Pandora's Box' Basing her portraits on icons from the early part of the twentieth century, such as Marlene Dietrich and Brigitte Helm, star of the Fritz Lang's cinematic masterpiece 'Metropolis', Amanda explores and recasts the femme fatale, placing her in a more ambiguous context. For this exhibition, she is inspired in particular by Georg Wilhelm Pabst's silent film 'Pandora's Box', in which the director looks at the potential threat of female sexuality - where the central character Lulu played by Louise Brooks, is compared to the figure of Pandora from Greek mythology, who unleashed disaster and destruction into the world. The central character of each painting both emerges and recedes into a decorative surface, where any formal identity is only ever partially known and the viewer is encouraged to deconstruct the suggested narrative. If the ideals of beauty are then questioned, the sense of empowerment ordinarily inherent in these glamorous images is further subverted through the tension created between the figurative and the abstract."
---
delivered to your door from £48.75
---
---
Source imagery for Houchen's work includes the more obscure and choreographed settings of burlesque, cabaret or circus, where people adopt theatrical roles and masquerade. Combining imagery from specific eras creates new, unrecognisable images. These characters are timeless and ephemeral, existing in the moment in which they're recognised and belonging to constructions of their own devising. The focus is not only on the cult of the female star, but on the temporary nature of this state of performance and stardom.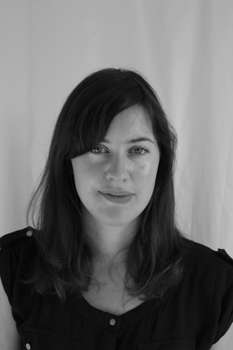 More original works by Amanda Houchen
£770
£2000
£975
£975
£750
£1800
You may also like these
£300
£300
£400
£400
£225