New Blood Art
Carefully curated artworks by outstanding emerging artists...
---
Molybdomancy
Joel Van Dijk
---
43 x 55 cm | 15 x 20 in
---
Subject: Abstract
Tags: Stretch, Ambiguous, Rorschach
---
Lambda print : laser print on light sensitive paper, mounted onto Alu-Dibond - sheet aluminium, the piece is ready to hang.
NB: The image process involves making an photographic impression of molten tin.
---
delivered to your door from £18.75
---
---
Joel van Dijk is a photographer with a stunningly unique aesthetic. The photographs play with chance and careful photographic processes. These processes include using light sensitive materials and manipulating light and shadows without using a camera. By 'photographing' molten tin and employing methods of abstraction, for example, van Dijk effectively explores and considers the potential of everyday materials. The resulting imagery is both bizarre and stirring with an organic yet synthetic aesthetic. Ambiguity thus fuels the imagery, continually resisting interpretation and challenging the viewer to explore the works more thoroughly.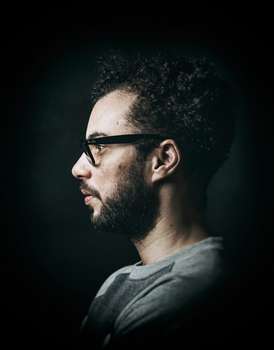 More original works by Joel Van Dijk
You may also like these
£550
£190
£250
£650