New Blood Art
Carefully curated artworks by outstanding emerging artists...
---
Map Game (2016)
Laura Hope
---
28 x 43 cm | 10 x 15 in
---
Subject: Abstract
Tags: Building, Map, Turquoise, Aerial
---
Original mixed media drawing in pen, pencil, ink and chalk pastel on two layers of polyester film.

"Map Game depicts a Venice of the imagination, built from a composite of ingredients from observational drawings, panoramic photos and maps. This is a reference to the constructed nature of Venice, not only in terms of architecture, but as a man-made geography."
---
delivered to your door from £10.75
---
---
Laura Hope creates extraordinary, visually equivocal landscapes, playing with different mediums and transparent materials to create layers of spatial activity. "Competition for Limited Map Space" contains familiar and intricate architectural structures juxtaposed with gestural splashes of colourful watercolour pigments which drip and spill over the surface creating a vibrant energy. The layering of transparent sheets with built up watercolour overlap to create a river of saturated hues. The divergent patterns of paint and its inky waterfalls of colour transform the planes of houses and streets to a dimension of visually alluring aesthetics. The contrasting approaches give the work a playful and enigmatic effect whilst the recognisable shapes within have a careful, yet engrossing familiarity.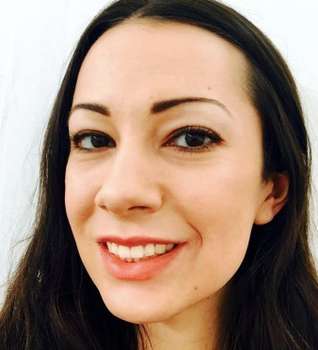 More original works by Laura Hope
£175
£400
£215
£400
£260
You may also like these
£320
£250
£220
£485