New Blood Art
Carefully curated artworks by outstanding emerging artists...
---
Liznojan (2015)
Joanne Coates
---
30 x 30 cm | 11 x 11 in
---
Subject: Places/landscape
Tags: Path, Blue, Journey, Confetti
---
Original hand colour printed photograph. Edition of 10

"Liznojan means to learn whilst following a track. This series allows for a new experience with nature to take place through the activity of walking. Both poetic and ambiguous in nature, the work channels larger issues though avoiding the grand narrative. Liznojan is the work that allows for a new experience with nature to come forth. Spending nights in the wild, finding a way through mists in bogs and trenches, something very different occurs. To rediscover the landscape for what it is, one must go back, search forgotten histories. People belong to the landscape. Their histories are embedded within the land. This is a union between a mythical fiction and the English everyday, in order to create a sense of ambiguity and unease."
---
delivered to your door from £7.50
---
---
As when Ana Mendieta (Cuban performance artist) left her figure's imprint in the mud, there is a sense in the work of Joanne Coates of this being part of a larger narrative, one of absence and presence. Beautiful photographs encompass the outside world whilst alluding to human presence: a muddied trail engraved from the grass covered hill is a sculpture created by continuous human movement with a sense of mystery as the landscapes seemingly disappear from view. The familiarity of each scene, together with ambiguous context compels a relationship between the viewer and the world they encounter in the work.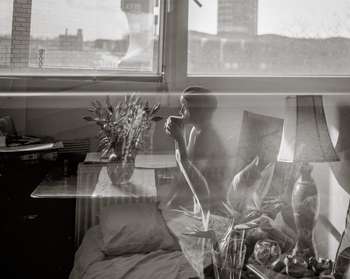 More original works by Joanne Coates
£130
£145
£200
£145
£150
You may also like these
£280
£500
£800
£2000
£300
£1250