New Blood Art
Carefully curated artworks by outstanding emerging artists...
---
Hummingbird (2016)
Daisy Clarke
---
15 x 25 cm | 5 x 9 in
---
Subject: Nature
Tags: Tropical, Exotic, Bird
---
Original painting in watercolour on paper.
---
delivered to your door from £8.75
---
---
Widely sought after, and collected by everyone from the New York Manager of J.P.Morgan, to actors Hugh Grant and Jeremy Irons, Daisy Clarke creates whimsical art works that reveal a unique sensibility.
Her style draws from a deep pool of imagery, fed by tributaries from beyond any fixed time or place. Most often her heroines are theatrically flanked by animal companions, iconographic props, and stage scenery. These eclectic mythologies float in a two-point perspective and display the distinct influence of Gauguin in their symbolic divisions of space composition.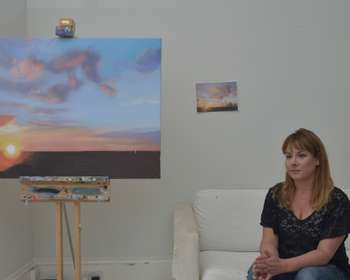 More original works by Daisy Clarke
£175
£450
£1500
£250
£450
£475
You may also like these
£1450
£150
£1500
£175