New Blood Art
Carefully curated artworks by outstanding emerging artists...
---
Folkmoot
Kevin Smith
---
15 x 21 cm | 5 x 7 in
---
Subject: People
Tags: Portrait, Nostalgic, Pencil, Boy, Poetic
---
Original drawing in pencil on found paper.

"I didn't know the term before I needed it, but I like the idea of each photograph as one of these little 'Folkmoots': they met at a point, assembled long enough for the light of the moment to settle and moved off again."
---
delivered to your door from £15.00
---
---
A faded memory, a banal moment that once held significance falls out of reach, it is only when we look at a photograph that we half recall this moment, those people and that place.. The work of Kevin Smith surrounds these memories. Beautifully detailed drawings are sympathetic to the found photographic references they portray. It is a lost memory restored by sentimental hands. These scenes that had lain forgotten now breathe new life. Smith's meticulous attention to detail cares for the subjects. In "Billy's Do, May 67", it could be our own family that this couple represent, staring out of their frame with tender eyes. The piece signifies familiarity and a rebirth of the fading past whilst encouraging us to look at the narrative of each piece and re-examine our own experience.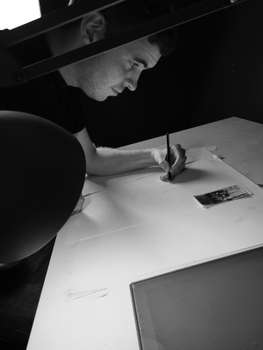 More original works by Kevin Smith
£350
£350
£350
£300
£350
£300
You may also like these
£650
£400
£600
£330
£470
£300