New Blood Art
Carefully curated artworks by outstanding emerging artists...
---
Captive Wild Woman
Electra Costa
---
30 x 42 cm | 11 x 15 in
---
Subject: People
Tags: Lips, Monkey, Humour, Feminine, Action, Filmic, Doll
---
Original drawing in coloring pencil and pen on paper.

"'Captive Wild Woman' was inspired by the American 1943 sci-fi horror B-movie with the same name and was directed by Edward Dmytryk. A mad scientist transplants human glands into a gorilla, turning the ape into a beautiful young woman. However, a severe emotional jolt soon reverts her back into her primitive self with disastrous consequences."
---
delivered to your door from £12.50
---
---
Children scare easily, they see things adults cannot see. Electra Costa wants to find out why. Are these spectres simply the product of young, over-active imaginations? Or have our older eyes trained themselves to ignore those things which we fear most?
It is hard to decide what might be more alarming; a giant rabbit, bear or bogeyman? Or some weirdo dressed as one? The same scene might trigger a nostalgic excitement in an adult sensibility, whilst painting a picture of perfect terror for a child less au fait with this retro aesthetic.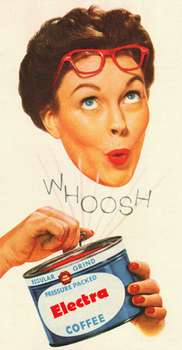 More original works by Electra Costa
£450
£230
£230
£230
£250
£150
You may also like these
£3000
£1200
£390
£1175