New Blood Art
Carefully curated artworks by outstanding emerging artists...
---
Cage II
Naomi Robb
---
61 x 81 cm | 22 x 29 in
---
Subject: People

---
Original painting in oil on board.
---
delivered to your door from £40.00
---
---
See artwork in-situ
There is a familiar femininity in the paintings of Naomi Robb. There is also a sense of distance, we cannot quite decipher these women. Within "The Looking Glass" series, figures gaze outward, finding themselves on the other side of a steam distorted mirror. Reminiscent of Lewis Carroll's Alice, these figures appear in another dimension and yet their environment is conventional, domestic, recognisable. "Cage I" similarly uses distortion to distance the figures from traditional interpretation. An eye stares widely, dazzling yet alarming. There appears to be a cage like barrier obscuring our view. Painted in blues and ivory flesh tones, the detail is meticulous and enchanting. It lulls the viewer forward with its mystery. Robb's subjects suggest quiet unease and immunity to interrogation.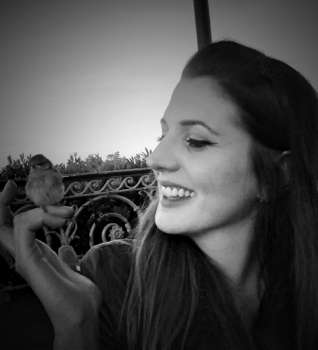 More original works by Naomi Robb
£800
£800
£1000
£1000
£360
£1000