New Blood Art
Carefully curated artworks by outstanding emerging artists...
---
Bogeyman 4
Electra Costa
---
14 x 18 cm | 5 x 6 in
---
Subject: People
Tags: Children, Bedroom, Threat
---
Original drawing in pencil, colouring pencil and pen on paper.
"This drawing is part of a series of 8 works, which were inspired by the 'Bogeyman, Child and Goblins Bedtime' series of drop card stereoviews from the 1920's. The series shows a narrative of a young girl being warned by her mother to say her goodnight prayers before she goes to sleep which she dose not hinder to. She then ends up being visited by different forms of the bogeyman which get ever more closer to her in each segment as she lays fast sleep in bed. She is eventually taken away by one of the devilish monsters and vanishes, leaving the mother in disarray at the end of the sequence"
---
delivered to your door from £5.25
---
---
Children scare easily, they see things adults cannot see. Electra Costa wants to find out why. Are these spectres simply the product of young, over-active imaginations? Or have our older eyes trained themselves to ignore those things which we fear most?
It is hard to decide what might be more alarming; a giant rabbit, bear or bogeyman? Or some weirdo dressed as one? The same scene might trigger a nostalgic excitement in an adult sensibility, whilst painting a picture of perfect terror for a child less au fait with this retro aesthetic.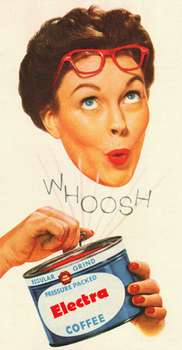 More original works by Electra Costa
£250
£230
£150
£230
£250
You may also like these
£350
£800
£200
£450
£580